The role of lawyers in societies is much broader than only facilitating international commerce. Lawyers supplying legal services abroad usually act as foreign legal consultants (FLC). A "foreign legal consultant" is a person who is admitted to practice and is in good standing as an attorney or counselor at law or the equivalent in a foreign country and has been issued a certificate of registration as a foreign legal consultant. Foreign legal consultants may provide advice in international law, the law of their home country or in the law of any third country for which they possess the required qualifications. In California FLCs are required to get registration from the State Bar of California, once registered they are permitted to practice law in a limited manner.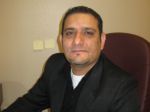 Shah Peerally is an attorney licensed in California practicing immigration law and debt settlement. He has featured as an expert legal analyst for many TV networks such as NDTV, Times Now and Sitarree TV. Articles about Shah Peerally and his work have appeared on newspapers such as San Jose Mercury News, Oakland Tribune, US Fiji Times, Mauritius Le Quotidien, Movers & Shakers and other prominent international newspapers. His work has been commended by Congress women Nancy Pelosi and Barbara Lee.  He has a weekly radio show on KLOK 1170AM and frequently participates in legal clinics in churches, temples and mosques.
For updates follow us onYoutube, Radio, Facebook, Twitter and LinkedIn.  Shah Peerally Law Group PC deals in immigration law  - www.peerallylaw.com and www.immigrationlegalblog.com
Attorney Shah Peerally also deals in debt settlement. For more information call us on 510.742.5887 and visit us on www.YourDebtSettlementAttorney.com.
Information provided above is for educational purposes only.  One should not act or refrain to act solely based on the information provided.  You should consult an attorney to assess your case before proceeding.